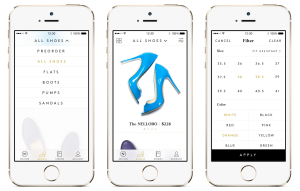 M. Gemi, an American-born women's footwear brand with Italian bona fides, is vying for that same shelf space. The company has found a way to deliver luxury-quality shoes at a fast-fashion pace and a fraction of the price by forming partnerships with Italian craftsmen and selling direct to consumer.
M. Gemi App lets users browse through handmade Italian luxury brand shoes. It also allows users to purchase shoes in-App.
Read more…   or    

---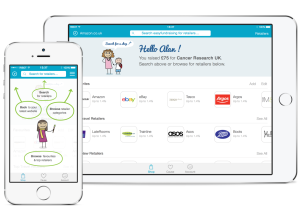 Raise free donations for your favourite good cause or charity by shopping online with the easyfundraising app.
Here's how it works; when you're shopping online start at easyfundraising. Choose a retailer, make your purchase, and as a reward for using easyfundraising you'll earn money to turn into a donation for your favourite good cause or charity! Easy!
Read more…   or    

---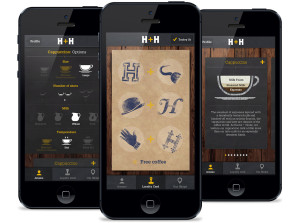 Harris+Hoole are a London based coffee shop chain. They were looking to innovate in the mobile space and they came just to the right place! We ended up completely reimagining the coffee shop experience perfectly blending the digital and physical worlds. I did this whilst working at Ribot building and designing the iOS experience. We have now won multiple awards for the app including 'Best Payment Experience'.
Read more…   or    

---
Concur App allows users to stay informed on their trips, read relevant advice to their location and be first to know of upcoming disruption and recognize potential risks to their personal safety.
Cymbol is Space Doctors' proprietary, mobile-based research platform. Designed to facilitate digitally-enabled semiotics, it gives direct access to an international community of culture creators and consumers.
An internal entreprise App that allows art gallery WhiteCube sellers to show and sell WhiteCube artworks all around the world.
Getjam is an app you get for your mobile or tablet. You can get it for Iphone, Android or Blackberry and they reward you with 'berries' for watching videos. Videos typically include adverts, game previews and movie trailers, and some are quite interesting.